PRISM – Art Exhibition In Commemoration of Singapore's Bicentennial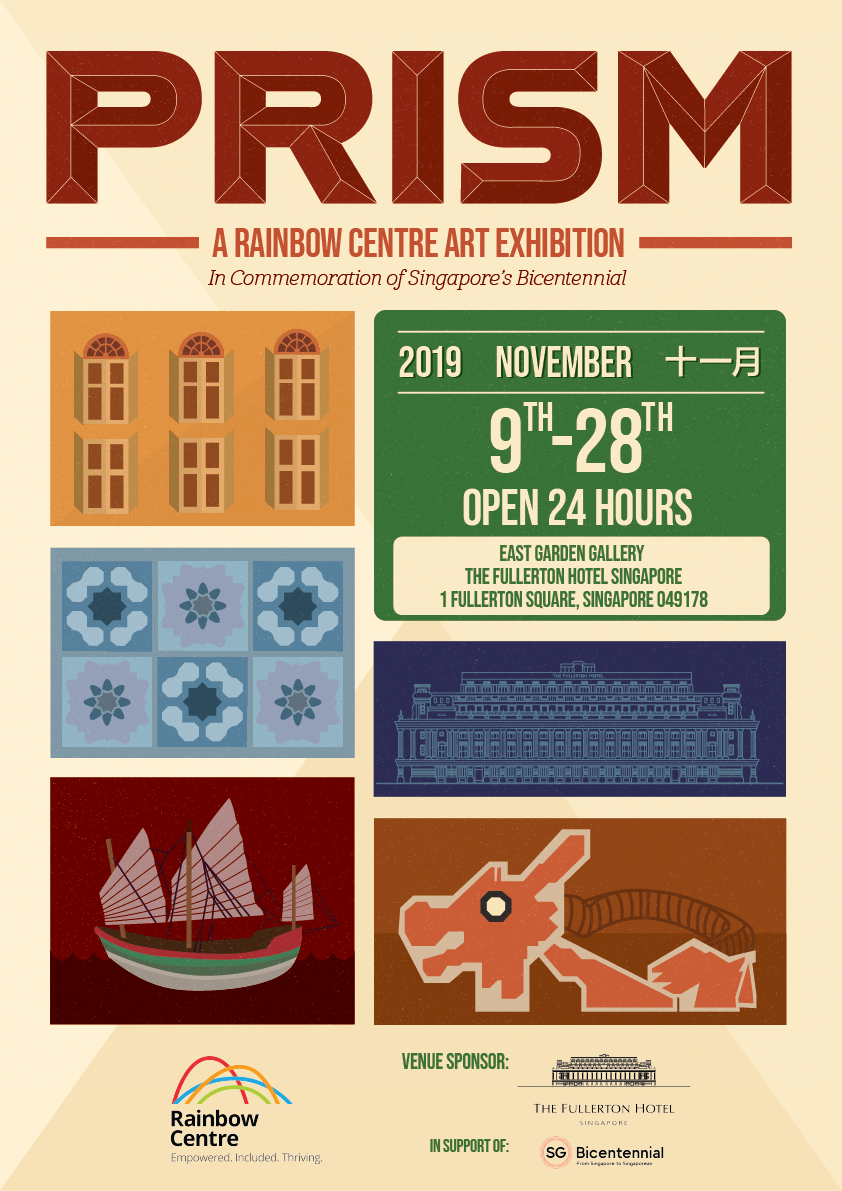 View artworks by the talented students from Rainbow Centre! In commemoration of Singapore's bicentennial, the students have created art pieces exploring the themes of culture, flora and fauna, food, transport and architecture, and people. The art exhibition will be held at one of Singapore's most iconic heritage buildings, The Fullerton Hotel Singapore.
Among the artworks are several collaborative pieces in Chinese ink by Ms Ho Seok Kee (Silver award winner, Established Artist Category, UOB Painting of the Year 2018) with Rainbow Centre students. 
Members of the public will also be able to purchase the artwork. Proceeds go towards the construction of Rainbow Centre's new campus at Admiralty Lane, purpose built for students on the autism spectrum, with a focus on community-building. They will also go towards the continued nurturing of young talent in Rainbow Centre's Talent Art Programme.
See you there! 
Venue: East Garden Gallery, The Fullerton Hotel Singapore
Address: 1 Fullerton Square, Singapore 049178
Date: 9-28 November 2019
Time: Gallery is open round the clock
Cost: Free entry
Click here to view the artworks. To purchase, please email us at partnership@rainbowcentre.org.sg
The Singapore Bicentennial marks the 200th anniversary of Stamford Raffles' arrival in Singapore, a key turning point in our history. But our story did not start in 1819. It started more than 700 years ago. 2019 is a time for commemoration and appreciation of the historical events, cast of contributors and communities that shaped our evolution. It is a reflection of our journey from Singapore to Singaporean.